Strategic Planning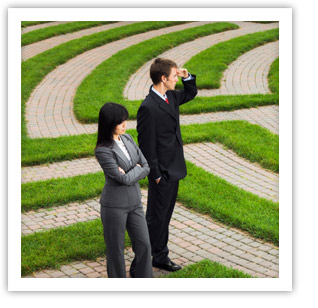 There is nothing quite as important to a nonprofit's future than strategic (long range) planning.  Over the last 20 years, Geoff Platt has overseen development of four major five year strategic plans – in Richmond, one for a large endowed parish, St. Paul's Episcopal Church and two for Maymont Foundation.  For Boscobel House and Gardens, the plan approved by the board in February 2010 was the first for the organization, which was founded in 1961. He is particularly attuned to design of a plan that can be implemented, tracked and even revised according to changing circumstances.

The development of each plan was organized from the outset to ensure there is "buy in" from the important board and staff players, achieved by a process of participation. Timeline and accountability were stressed, as well as a design for ongoing monitoring of progress.

A strategic plan is a roadmap for the organization –and based on that, annual business plans can be built.  Part of the planning process is reviewing and/or revising the mission statement and, if desired, creating a vision statement.

Strategic planning is almost a consulting industry unto itself. Geoff's leadership experience in not only being part of plan design, but also in its implementation, gives him special insight  and abilities here. The objective is to have your plan not become "credenza ware" – a document that is put aside behind a desk, where it gathers dust, as is too often the case.